Machining enables a hobbyist or do-it-yourselfer to create a wide variety of products, and many enthusiasts use it to complement an existing pursuit. Car restorers, inventors, astronomers, artists, model builders, vintage tool fabricators, entrepreneurs, and many others often incorporate machining into their existing interests.
The Hobbyist's Machine Shop
Many machining hobbyists transform their garage or a similar storage area into a base of operations for their new activity. A functioning home machine shop usually requires one or more home machining devices and various machine shop supplies. These tools are typically smaller versions of the industrial equipment used for commercial purposes. Some of the more common types of home machining tools include mini-lathes, mini-mills, bandsaws, and grinding machines.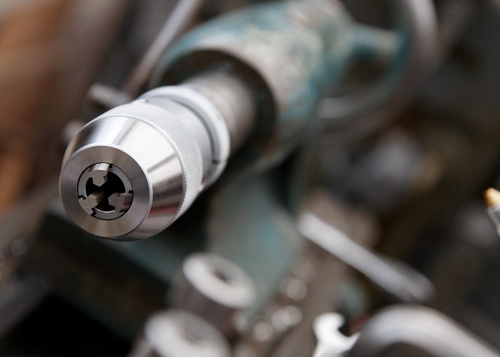 Mini-lathes are used to machine small precision parts that are symmetrical about their axes of rotation. Like industrial lathes, mini-lathes rotate the workpiece on a table at high speeds while a cutting device is applied to shape the material. Most mini-lathes come in dimensions of approximately 7x10 inches or 7x12 inches, but are also available in other sizes. Some specialized varieties include woodworking lathes, metalworking lathes, glass-working lathes, watch-making lathes, and jewelry-making lathes.
Milling machines are used for slot cutting, drilling, planing, routing, and other shaping techniques. The miniature version employs a rotating cutter that is similar to a drill and can move along the X, Y, and Z axes to cut complex designs. In home machine shops, mini-mills are often used in conjunction with a mini-lathe to create non-cylindrical components. There are two types of mini-mills available to do-it-yourselfers: vertical and horizontal mills. Vertical mills have a spindle with a vertical axis of rotation while horizontal mills rotate longitudinally.
Many applications involve sawing a workpiece to a certain length. Although a hacksaw may be used to accomplish this, a bandsaw is a better alternative for handling larger or thicker materials. Consumer bandsaws come in horizontal or vertical configurations, and employ a clamping mechanism to steady the workpiece. Some models also feature automatic shut-off after the cut has been completed. The 4x6 group is the most common type of hobbyist bandsaw, though some machinists opt for a smaller, portable version..
Grinding machines are traditionally used for finishing treatments. Hobby grinders usually feature an abrasive wheel that is applied to the workpiece to improve surface finish or make fine cuts. Specialized varieties include belt, bench, and surface grinders. Home grinding machines tend to be relatively inexpensive, though more powerful models can cost significantly more.
Welding typically uses heat, and sometimes pressure, to attach two or more pieces of material together. Welding torches can also be used to cut a work piece into a desired size and shape. Arc welders and gas welders are the two most common types of hobbyist welding devices. Arc welding requires a power supply to create an electric arc between the machine and the work piece, while gas welding uses a flammable gas medium, such as acetylene, to create the intense heat needed for cutting.
Hobby CNC Machining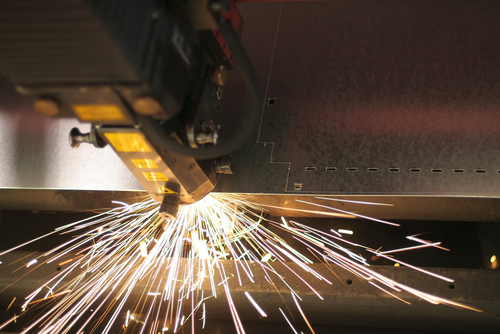 Computer Numerical Control, or CNC, machining employs computer applications to guide a device according to predetermined parameters. CNC versions of hobbyist tools, such as computer guided lathes and mills, are widely available. CNC machines are usually more expensive than traditional machining tools, but are well-suited for fabricating complex geometries and designs. The benefits of CNC machining include improved precision, design uniformity, and faster production time. In some cases, a basic knowledge of G-code may be helpful for home CNC machining.
Things to Consider When Buying Hobby Machining Tools
Buying equipment that will match your needs is an important step in pursuing this hobby. Here are some things to keep in mind when selecting machinery and tools for your home machine shop:

Budgeting

: Some devices may be more cost-effective than others, and it is important to analyze the price-to-productivity level of your purchases.

Building

: Certain machines and tools are better-suited for particular applications, so try to focus on the types of

projects

you will tackle most often (i.e. metalworking, woodworking, etc.).


Layout

: The size of your shop will influence the number and type of machines you'll be able to purchase.