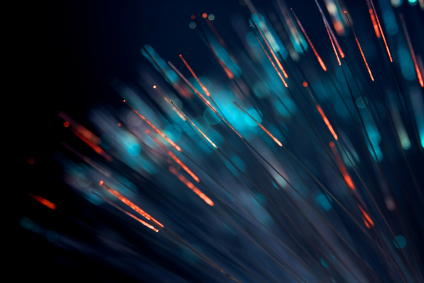 Fiberglass is a substance made when small glass particles are extruded into thin strands of material used to reinforce polymer products or as insulation. Fiberglas, invented in 1938 by Russell Games Slayter for Owens-Corning, is the typical referent when the generic term "fiberglass" is used, and it is well known across America as the pink, fluffy material resembling cotton candy that is used as insulation in 90 percent of buildings in the country. As health concerns rose about asbestos throughout the 20th century, leading to its general banning and phasing out as insulation in many countries worldwide, fiberglass production steadily increased and its use replaced asbestos in many applications. Asbestos concerns centered around the particulate air contamination it led to, which caused lung diseases like asbestosis, lung cancer and others. However, with higher amounts of fiberglass insulation nationwide, there have also been higher concerns about possible health hazards.

Fiberglass Material
Fiberglass is a synthetic material primarily made of silica, a type of silicon oxide polymer that does not have a melting point and has long been used for its hardness properties. Silica is commonly in sand or quartz, and is used to create many types of glass, including window glass, drinking glasses and optical fibers. There are various types of fiberglass, distinguished by their chemical makeup, including:
E-glass

A-glass

E-CR glass

C-glass

D-glass

R-glass

S-glass
Safety Precautions for Fiberglass



There have been many tests on the health side effects of fiberglass by government agencies and private labs, with varying results that don't contribute to a general consensus about possible dangers fiberglass may pose. The only generally agreed upon fact is that fiberglass is an irritant, a fact immediately apparent when handling the pink insulation common in houses. Contact with insulation wool fiberglass can cause skin irritation such as redness and itchiness, as well as difficulty seeing and breathing. Generally, these irritations will subside once contact with fiberglass ceases. However, concerns persist that fiberglass may cause other, more serious problems.

Like fiberglass, asbestos is a silicate fiber, but is naturally occurring. Asbestos is capable of depositing respirable fibers into the air, with some particles as small as 0.01 micrometers wide (compare to typical human hair width at 17 to 181 micrometers wide). When those who work directly with asbestos inhale these microscopic fibers, the asbestos particles become lodged in the respiratory system and lungs due to cleavage panes on the crystallized form of the particles. Over a long period of time, the build-up of these particles can cause difficulty breathing in the form of lung cancer and pneumoconiosis, a restrictive lung disease caused by inhaling small particles. Asbestos use has been discontinued due to legislation, but many older buildings still possess considerable amounts of the substance as insulation.

Asbestos was gradually phased out in the United States. Its disappearance as an insulation product was matched by the increase in use of fiberglass as insulation wool. From 1975 to 1984, fiber glass production rose an average of 10.4 percent each year. More than 30,000 commercial products contain fiberglass. However, certain groups worry that fiberglass particles may behave in the same manner as asbestos, and that they might prove to be carcinogenic to humans. Studies, including that conducted by Dr. Mearl F. Stanton of the National Cancer Institute between 1969 and 1977, showed that particles of fiberglass were carcinogenic to animals. Dr. Stanton's study revealed that fiber glass fibers less than 3 micrometers in diameter and greater than 20 micrometers in length acted as carcinogens in rats, leading him to conclude that similar effects would probably be seen in humans. However, definitive research in this area has not been conducted. While the U.S. Department of Health and Human Services issued a report in 1994 stating that fiberglass is "reasonably anticipated to be a carcinogen," they issued a disclaimer that this did not apply to general consumer exposure. The American Conference of Governmental Industrial Hygienists, the North American Insulation Manufacturers Association and other groups also underline the fact that conclusive research has not shown fiberglass to be a carcinogen in humans.