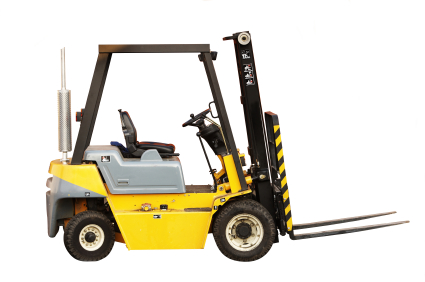 Material handling equipment
encompasses a diverse range of tools, vehicles, storage units, appliances and accessories involved in transporting, storing, controlling, enumerating and protecting products at any stage of manufacturing, distribution consumption or disposal.

Categories of Material Handling Equipment

The four main categories of material handling equipment include: storage, engineered systems, industrial trucks and bulk material handling.

Storage and Handling Equipment

Storage equipment
is usually limited to non-automated examples, which are grouped in with engineered systems. Storage equipment is used to hold or buffer materials during "downtimes," or times when they are not being transported. These periods could refer to temporary pauses during long-term transportation or long-term storage designed to allow the buildup of stock. The majority of storage equipment refers to pallets, shelves or racks onto which materials may be stacked in an orderly manner to await transportation or consumption. Many companies have investigated increased efficiency possibilities in storage equipment by designing proprietary packaging that allows materials or products of a certain type to conserve space while in inventory.

Examples of storage and handling equipment include:

Racks, such as pallet racks, drive-through or drive-in racks, push-back racks, and sliding racks
Shelves, bins and drawers
Engineered Systems

Engineered systems cover a variety of units that work cohesively to enable storage and transportation. They are often automated. A good example of an engineered system is an Automated Storage and Retrieval System, often abbreviated AS/RS, which is a large automated organizational structure involving racks, aisles and shelves accessible by a "shuttle" system of retrieval. The shuttle system is a mechanized cherry picker that can be used by a worker or can perform fully automated functions to quickly locate a storage item's location and quickly retrieve it for other uses.

Other types of engineered systems include:

Automatic guided vehicles (AGV)

Industrial Trucks

Industrial trucks refer to the different kinds of transportation items and vehicles used to move materials and products in materials handling. These transportation devices can include small hand-operated trucks, pallet-jacks, and various kinds of forklifts. These trucks have a variety of characteristics to make them suitable for different operations. Some trucks have forks, as in a forklift, or a flat surface with which to lift items, while some trucks require a separate piece of equipment for loading. Trucks can also be manual or powered lift and operation can be walk or ride, requiring a user to manually push them or to ride along on the truck. A stack truck can be used to stack items, while a non-stack truck is typically used for transportation and not for loading.

There are many types of industrial trucks:

Bulk Material Handling Equipment


Bulk material handling refers to the storing, transportation and control of materials in loose bulk form. These materials can include food, liquid, or minerals, among others. Generally, these pieces of equipment deal with the items in loose form, such as conveyor belts or elevators designed to move large quantities of material, or in packaged form, through the use of drums and hoppers.


Other Materials Handling Guides