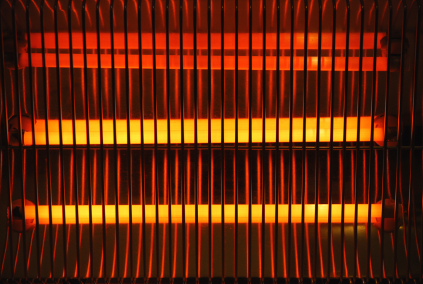 Electric heaters
rely on the conversion of electrical energy into heat and achieve this result by passing an electrical current through a basic electrical resistor. In industrial manufacturing electrical heaters are used in an array of forms to provide intense heat at different stages in production cycles. Because the kinds of products that require heat formati
on can come in countless shapes, sizes, and materials, there are specific electrical heatin
g processes to meet specific ap
plication requirements. In addition to several common electric heating methods, such as resistance, induction, and dielectric heating, there are also several basic kinds of electric heaters that are common domestic variants, including convection, fan, and immersion heaters.
Convection Heaters
Convection heaters depend on the density principles governing air to heat the air within close proximity. Inside a convection heater, air is circulated, heated, and warm air is released. Because cooler air is denser, it is also heavier. As the cool air within the convection heater
is warmed, it loses density and rises, escaping through vents to heat the surrounding area. The space created by the warm air's departure allows more cool air to fill the void, and a whole new batch of air can be heated and released. Convection heaters are most effective in enclosed areas and are low-risk devices.
Fan Heaters
Fan heaters
are the same as convection heaters, only they rely on an electric fan to expedite air flow. Because the fan moves air quickly, fan heaters can warm a surrounding space faster than convection heaters. However, the fan itself is very noisy, and the overall device is moderately riskier than a convection heater and poses a slightly higher fire hazard.
Immersion Heaters
In terms of heating water using electricity, an immersion heater is the standard method. In order to keep electricity and water separate (to avoid short circuits), a highly insulated electric resistor is used inside metal tubing. When the tubing runs through the walls of an enclosure housing water, the water inside is warmed. Immersion heaters can be somewhat difficult to control in terms of how high the temperature rises, but as water is removed from an immersion tank the temperature of the remaining water drops. Domestic water immersion heaters can be run on 3 kilowatts, whereas industrial immersion tanks can use up to 100 kilowatts to function.
Domestic Heating v. Industrial Heating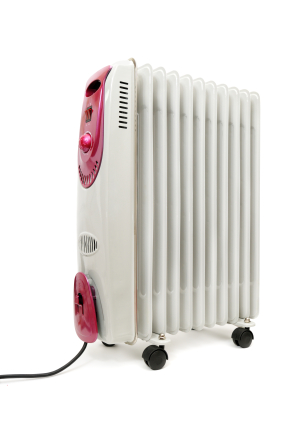 Although both domestic and industrial practices make use of electric heaters, they do so in a different capacity. Domestic electric heaters require far less energy to operate, and are generally less dangerous because they are not required to obtain the high temperatures often necessary for an industrial manufacturing process. In electric heater-dependant applications, precise temperatures and even heating is often necessary to the success of the process. Because electric heaters can achieve temperatures faster, easier, and more precisely than some chemical processes, the can be advantageous for certain industrial operations. Additionally, electric heaters tend to be clean and quiet, with little carryover and secondary heating of the surrounding environment. They are also effective in large product runs because of their ability to heat products quickly.
However, electric heaters can incur significantly higher costs than certain kinds of fuel, and may not be appropriate for certain applications. Depending on the specific application, one of several industrial heating methods may be preferable.
Other Plant & Facility Equipment Guides