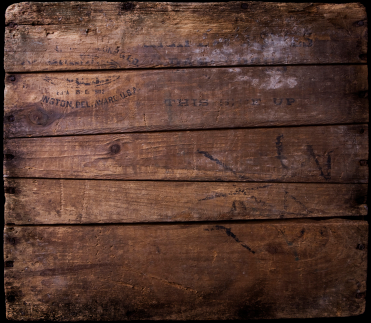 As with most construction projects where proper material selection is essential to the development of a sound final product, the type of lumber
used in a given application can greatly influence performance. Selecting the right type and grade of lumber depends on familiarity with various wood properties and defects. In order to make the right lumber decision for a specific application, there are several basic lumber distinctions that may make selection easier.
There are two general categories of lumber: hardwoods and softwoods. Hardwood lumber is made from deciduous trees, whereas softwood lumber is made from coniferous trees. Lumber grade is typically determined by the surface of the wood and the number of knots present.
Lumber Grades

The roughest grade, utility grade lumber is affordable and can be used for rough framing.

Standard lumber is strong but still rough, and can be used for general framing.
Knots in No. 3 Common lumber can be loose, and the surface of the wood is still marred, as with standard and utility grades.
No. 2 Common lumber has a much smoother surface with tighter knots. This type of lumber is a good choice for shelving.
Select or Select Structural
This kind of lumber is extremely high-quality, and is divided into grades 1-3 and A-D. Lower grades are distinguishable because they have more knots.
Clear lumber has a "clear" surface, meaning there are no knots.
Lumber Types

In addition to the grades discussed above, lumber is available in several pre-cut configurations for specific applications. (Note: All sizes given in feet.)
Furring lumber is used as trim in drywall and paneling applications, as well as for trim and edging. It is rough wood with small dimensions, so it can easily fit into smaller spaces. Furring lumber is available in sizes such as 1x2 and 1x3.
This type of wood, like furring, is appropriate for paneling and trim but can also be used for siding, decking, and furniture. The lumber is smooth and finished, giving it greater aesthetic appeal, and is available in a wider range of sizes: 1x4, 1x6, 1x8, 1x10, and 1x12.
Tongue and groove lumber is designed to fit snuggly together—tongue planks fit into groove planks' corresponding slots. Applications for this kind of lumber include paneling, siding, decorative treatments, and flooring and subflooring. Sizes include 1x4, 1x6, and 1x8.
Much like tongue and groove, shiplap is designed to fit together. The configuration, however, is different, with each plank featuring an edge that either fits under or on top of a neighboring plank's edge. Sizes include 1x4, 1x6, and 1x8.
Achieved by layering dimensional lumber (flat) and laminating until they cohere into one functional piece, glue laminate is a common choice for rafters, beams, and joists. Sizes include 4x10, 4x12, 6x10, and 6x12.
Made in a similar fashion as glue laminate, micro-laminate consists of individual pieces of veneer joined together. Typical applications are also the same as for glue laminate. Standard micro-laminate size is 4x12.
When selecting lumber, there are several common defects to keep an eye out for, including twisting, bowing, cupping, crocking, and splitting. A twisted plank will feature a slightly raised or lowered end, with the appearance of a somewhat warped and twisted formation. Bowed lumber will slowly curve up from end to end, so each end appears slightly raised. Cupping is similar to bowing, only the wood curves length-wise, so that each long side appears slightly raised. A crocked plank will feature one end with a downward slant. A plank that suffers from splitting will have visible splits along the edges. Any of these above problems can lead to structural failure if used in an application, and should be checked for in advance.
Other Plant & Facility Equipment Guides