Most plastics are synthetic solids composed of petroleum in long chains of polymer bonds. While carbon comprises the majority of plastic substances, making them by definition organic, many scientists are experimenting with a compound composed of polylactic acid, which is not only derived from the renewable sources of corn starch and sugarcanes, but is also biodegradable. With many environmental concerns present in the current international conversation about waste, this biodegradable characteristic provides an attractive quality to a plastic that has a wide variety of applications.

While the production of polylactic acid (PLA) contributes to the manufacture of certain kinds of plastics without using the world oil supply and its components are renewable, because the products made from PLA are biodegradable and therefore possess less structural integrity, they are not suited to numerous plastic applications and, thus, are not a perfect substitute for other petroleum-based plastic compositions. Necessarily, PLA plastics are used only in situations where a nigh-impermeable substance that can withstand lower amounts of strain is needed, such as drinking cups and other food containers.

Production of PLA Plastics

As stated, PLA is comprised of corn starch and sugarcane derivatives. Manufacturers ferment bacteria in order to extract lactic acid from the corn starch or cane sugar, but this process produces water molecules when performed in multiple succession. As a result this water can degrade the quality of the plastimer during the polymerization process, and thus create an unusable chemical. In order to bypass this quirk, manufacturers have taken to applying extra procedures to ensure the soundness of PLA plastic.

Oligomerization is a technique in which monomers are converted to between 10 and 100 polymers in a chain transfer. Dimerization is the process of conjoining monomers with strong, identical bonds by introducing a catalyst. Manufacturers first oligomerize the lactic acid and then catalytically dimerize the results, forming strong monomers soundly bonded that reject the water molecule's degradation effects and result in a multitude of molecular weights. These varying molecular weights are controlled by the speed of the process and result in different plastic strengths. Note that the result is amorphous in structure and not highly crystalline.

PLA Plastic Applications

When used in plastic applications, PLA plastics are noted as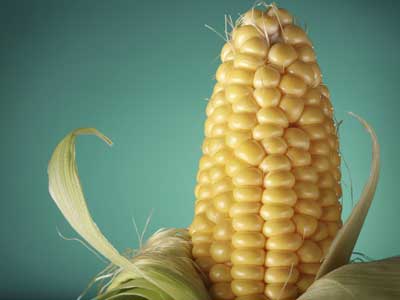 "7" plastics, which simply means they are a specialized blend of chemicals unrelated to the 6 other standard designated plastics. As noted above, PLA is derived from corn starch or sugarcane. Corn starch is generally used in the United States because of the large amount of subsidized corn growth in the United States, resulting in a large amount of raw materials for production. Cane sugar is used elsewhere in locations where sugar cane is easily accessible, grown, or inexpensive to purchase.

Because of its specialty uses, PLA is primarily found in biomedical and food container related products. Many companies have grown more environmentally conscious and "green," especially specialty organic food companies, and so they have turned to PLA as the plastic of choice for impermeable, durable packaging. Not only is PLA seen by consumers as more "green" than other forms of plastic due to its internal components and production, but its biodegradable quality is acknowledged as a boon for waste disposal. In fact, some have found PLA as ideal for packaging waste during waste disposal site reappropriation. Waste items are packaged in PLA, sealed tight, and stacked in a planned manner so the waste site can eventually be turned into a park or other municipal land use.

Additionally, due to the greater "organic" image of PLA, it has found uses in many biomedical applications, especially specialty items that come in contact with bodily fluids or items and medicine that will come in contact with bodily fluids. PLA interacts well with medical lubricants, and so it has found use in sutures, stens and dialysis machines, as well as drug delivery devices.

Unfortunately, due to its deficits, PLA cannot replace all plastics as a "greener" solution to waste and production difficulties. PLA is not produced in the same bulk as petrochemical plastics, so it is still relatively more expensive than those forms of plastic, although production numbers have been increasing. Also, its lack of structural durability over the long term means it cannot be used in a high number of applications that exploit just those strengths in petrochemical plastics, such as structural design or items used in extreme temperature or strain situations.