Company description by ThomasNet.com
Manufacturer & distributor of parking, access & revenue control systems. Products include parking control systems, automatic vehicle identification systems, gooseneck stands, host based card readers, More... card access systems, long range RFID devices, parking barrier gates, LED panels, license plate inventory & recognition systems, ticket dispensers, ramp controllers, & prepay parking systems. Applications include commercial garages, corporate parking, airports, hospitals, universities, municipalities, gated communities, tracking for trolleys, containers, & trailers, & fleet management of trucks, buses, trams, taxis, & trains. Less


Company Information
Company description by Federal APD, Inc.
Welcome to Federal APD, Incorporated. Based in Novi, Michigan. Federal APD is the largest U.S. manufacturer of parking, access and revenue control systems. With an extensive worldwide distribution network, Federal APD regional offices service hundreds of qualified distributors in North America, Asia/Pacific Rim, Europe, the Middle East, and Latin America.
Federal APD has achieved sales leadership in its marketplace by satisfying customers with well-built and innovative products, and with a commitment to long-term customer support. At Federal APD, where the first completely integrated facility management
More...
system software was introduced to the parking industry, insights translate today's answers into tomorrow's successes. Less
Recent News & Press Releases



Do you want to be at the top of the ThomasNet search results? Promote Your Business
Advertisement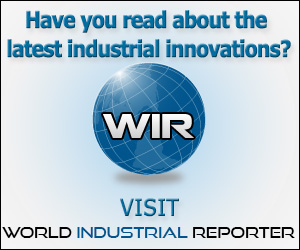 URL:
www.federalapd.com
Sales:
$10 - 24.9 Mil
Employees:
200-499
Activities:
Distributor, Manufacturer
Year Founded:
1953
Brand Names:
Auditor, Passport, Passport Plus, PowerPAD, TagMaster
Export Markets:
Western Europe, Africa, Middle East, Asia, Australia, Europe, Canada, Mexico
Officials:
Demetrio Jaramillo, Int'l Sales Dir.
Mark Nicholas, V.P., Nat'l Sales
Wayne Morsfield, Dir., Quality
This supplier is found in the following categories
See all