Company description by ThomasNet.com
Manufacturer of precision torque control & measuring equipment including torque tools, torque analyzers, torque testers, torque sensors, torque calibrators, torque wrenches, electric screwdrivers, More... torque screwdrivers, torque multipliers, error proofing, products, assembly tools, screw counters & balancers. Calibration & repair facilities accredited to ISO17025. Less


Company Information
Company description by Mountz Inc.
Mountz provides torque tool solutions and metric fasteners to a variety of industries like aerospace, automotive, electronics, energy, medical, packaging and more. Controlling torque is essential for companies to ensure their product's quality, safety and reliability. The failure of a three-cent fastener that isn't properly tightened can lead to catastrophic or latent failures. Fasteners that are insufficiently torqued can vibrate loose, and excessive torque can strip threaded fasteners or damage parts. Using a torque tool has become increasingly important for many companies to ensure that proper
More...
torque is being applied and maintains gauge requirements associated with the ISO 9001 Quality Standard.

With over 45 years of experience, let the Mountz staff share their in-depth knowledge of torque solutions with you. Contact us and learn more about how we are consistently developing and producing as well as marketing and servicing highly sophisticated, cutting-edge tools and solutions for the industry. Mountz, known among members of the industry as the nation's premier torque tool supplier, is an ISO 9001 certified and ISO 17025 accredited company. Mountz offers tools that comply with ISO6789:2003 and are constructed from high quality materials, engineered for superior reliability and safety and backed by an industry leading warranty.

In the manufacturing and assembly world, tightening, controlling, or measuring torque fasteners is imperative for production efficiency. An inadequately torqued fastener can vibrate or work loose: conversely, if the tension is too high, the fastener can snap or strip its threads. Faced with these problems, manufacturers are realizing that precise torque control can spell the difference between a safe, reliable, and economical product and complete disaster.

Effective use of a torque tester is a fast and reliable method of calibrating torque tools to their proper settings. A torque tester can also be used for quick tests on the line or in the lab to determine whether torque tools are holding a given setting. Testers also allow quality control inspectors to calibrate torque sensors and verify torque on fasteners. A quality torque tester should have enough memory to record several hundred readings, and it should store calibration data for multiple torque transducers.

Mr. Metric (a Mountz company) is the leading metric fastener specialist in North America. Well regarded as experts in metric, Mr. Metric is known for hard to find metric items at competitive prices.

Let us help give you a competitive advantage through consistent, accurate torque output or readings and a rapid return on your investment, with Mountz torque tools that are built to last. We provide tools that serve as part of your company's infrastructure, instead of tools that have to be replaced every few years. Look for the Mountz logo and know you're receiving the best torque tool in the industry! Less
Product Information

Recent News & Press Releases
Mountz, Inc. Named One of the Top Workplaces in 2014 by Bay Area News Group
San Jose, Calif., – San Jose, California based Mountz, Inc. has been named one of the Top...
New MSP Screw Presenters by Mountz Inc
San Jose, Calif., – Mountz introduces its new tabletop screw presenter product, the MSP...
Mountz Offers New Electric Screwdrivers with a Built-in Screw Counter
Designed for detecting and eliminating costly screw-fastening errors San Jose, Calif. — The...
Mountz Receives Wonderlic Leadership Award
Wonderlic Announces Leadership Invitational "Most Engaging" Winners San Jose, Calif.,...
New BLG-Series Brushless Electric Screwdrivers by Mountz, Inc.
Designed for High Production Environments at an Affordable Price San Jose, Calif. — The...
MountzPro Introduces the First True Dual Scale Torque Wrench
The Torque Wrench is Calibrated in Both Scales of Measurement San Jose, Calif. — MountzPro...
New TorqueMate® FTA-100 Torque Tester by Mountz, Inc.
Flexible and Cost Effective Calibration Instrument That Measures Torque & Pulse Counts San Jose,...
New Robotic Torque Screwdrivers by Mountz, Inc.
Automated screwdrivers provide manufactures with a rapid, reliable and precise method of fastening...
New Economical LF-Series Brushless Electric Screwdrivers by Mountz, Inc.
Save Money and Improve Quality ESD Electric Torque Screwdrivers San Jose, Calif., – Mountz,...
Mountz Introduces New ATB Torque Wrench Models
San Jose, Calif. –  Mountz, Inc. introduces new ATB torque wrench models that are designed...



Do you want to be at the top of the ThomasNet search results? Promote Your Business
Advertisement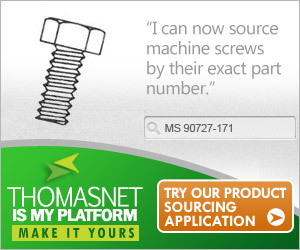 URL:
www.mountztorque.com
Sales:
$10 - 24.9 Mil
Employees:
50-99
Activities:
Manufacturer, Custom Manufacturer, Service Company
Year Founded:
1965
Certification:
Brand Names:
Blrtsx, BMX, E-Driv, Eliminator, EZ-Glider, EZ-TorQ, FlexPower, HIOS, LPX, RTSX
All Brands...
Follow
Company on:
This supplier is found in the following categories
See all