Gears, Shafts, Chains, Bearings, Sprockets, Belts, Pulleys, Couplings


Company Information
About W. M. Berg, Inc. from http://www.wmberg.com
Since 1967, W.M. Berg has consistently set the standard of excellence as the world's leading provider of miniature precision mechanical components.
Bearings, Shafts, Clamps, Collars, Hubs and Keys:
WM Berg stocks a vast array of bearings to suit every design need, such as: The Ball, Needle Roller, Sintered bronze, Oil-less, PTFE, Thermoplastic, Thrust, Roller Thrust, Spherical and Linear ball.
Sizes range from 1/8" (3mm) to 1" (25mm) diameter. Ball Bearings are offered in ABEC-0 through ABEC-7 qualities. Our shafting can be obtained in inch or
More...
metric, threaded, with rough cut, saw cut or machined ends, made to any length within 1/16" and special end configurations upon request.

We carry Split Hub, Shaft, Threaded Shaft, and Squeeze Clamps in assorted sizes. Our Gear, Sprocket, Dial, Dual Gear, and Phase Adjustable Hubs are available in both pin and clamp hub styles.

Gears and Blanks:

WM Berg manufactures several styles of gears. Each gear has and serves its own particular application. Some of the styles include: spur, internal spur, helical, miter/bevel, anti-backlash, worm and worm wheel, racks and gearing assemblies.

Our gears are available in several different pitches, hub designs, and materials.

Belts, Chains, Sprockets & Pulleys:

WM Berg manufactures a wide variety of cable chains, molded belts, sprockets and pulleys. The belts consist of polyurethane plastic molded over either a single or double stainless steel core.

The belts are lightweight, self-lubricating, come in infinite lengths, are field spliceable with a stainless steel splice.

The stainless steel constructed chain series offers long life, high tensile loads, and is available in many different pitch configurations.

Comparable pulleys and sprockets are offered in stainless steel, aluminum, or plastic in bore size ranges of 1/8" (3mm) diameter to ˝" (12mm) diameter and are available up to 300 teeth.

Couplings:

Information Transmitting Coupling:

Berg's Information Transmitting Coupling series offer zero backlash and high torsional rigidity. They are ideal for precision positioning applications where constant velocity is required for accurate feedback control.

The single piece Beamed couplings are offered in single, three and six beam design to offer engineers the largest design criteria available. They are manufactured in stainless steel, aluminum and Delrin.

We also carry Wafer Spring, bellows and sleeve couplings within this group. This product line is also available in metric sizes.

Shock Absorbing Couplings:

The Shock Absorbing Coupling series, as a result of flexible plastic members connecting their hubs, dampen vibrations and shock loads as well as electrically insulates shafting.

The series is maintenance-free and quiet running with no moving parts.

The neo-flex model is available in pin hub and clamp hub style. 1" Angular misalignment (maximum), .005 shaft misalignment ... Less
Recent News & Press Releases



Do you want to be at the top of the ThomasNet search results? Promote Your Business
Advertisement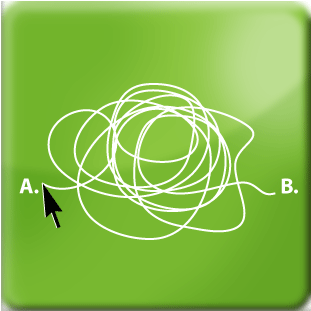 | | |
| --- | --- |
| URL: | www.wmberg.com |
| Activities: | Distributor, Manufacturer, Custom Manufacturer |
| Certification: | AS9100B, ISO 9001:2000, ISO 9001:2008, ITAR Registered, RoHS Compliant, Six Sigma |
| Brand Names: | Max-M-Drive, Min-E-Pitch |
| Export Markets: | Western Europe, Africa, Middle East, Asia, Australia, Europe, Canada, Mexico |
| Officials: | Mark Weiland, V.P. |