Company description by ThomasNet.com
Distributor of loss control products for safety, health, fire & environmental protection. Products include mats, eye/face protection, fall protection, fire protection, first aid, foot protection, hand protection, head protection & hearing protection products. Confined instrumentation, lockouts, tagouts, signs, plant safety products, protective clothing, respiratory protection & traffic safety products are also available. Types of mats include dry area mats, anti-fatigue mats, standing mats, wet environment mats & grease resistant rubber mats. Respiratory protection products such as silicone half mask respirators, full face piece respirators, pressure demand supplied air respirators, air respirators, mask mounted regulators, elastomeric full facepiece, particulate respirators & particulate welding respirators are available. Fall protection products include harnesses, kits, lanyards, fall limiters & attachment points. On-site fire equipment, instrumentation & respiratory equipment service & repair services, fire protection system design & engineering, on-site training on safety & fire equipment & first aid supplies & on-site hazard analysis to assure compliance with OSHA laws are available.


Company Information
Company description by Sanderson Safety Supply Co.
About Sanderson Safety Supply Co. from www.sandersonsafety.com
Since 1916, Sanderson Safety has been the Northwest's leading distributor of loss control products for Safety, Health, Fire, and Environmental Protection. Our people are a most valuable resource in serving you, because these specialists have the most cumulative experience in the industry. We represent the leading Manufacturers in the safety industry. Our computer system has broad capabilities that range from EDI to Customized Usage reports. Sanderson also offers a wide variety of purchasing methods, ranging from System Contracts to
More...
On-Site Stores. At Sanderson, loss control products are our only business. We are dedicated to helping you create a safe workplace and are committed to always being your best supplier. Less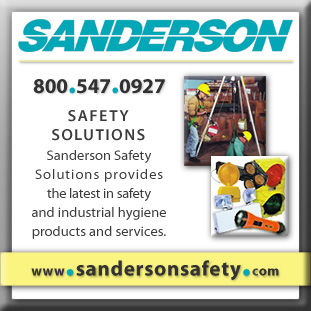 URL:
www.sandersonsafety....
Employees:
50-99
Activities:
Distributor, Custom Manufacturer
Year Founded:
1916
Brand Names:
3A, 3M, Accu-Shield, Accuform, AccuTest, Air Systems, Air-Pak, AirSoft, Alco, Allegro
All Brands...
This supplier is found in the following categories
See all