Company description by ThomasNet.com
Manufacturer of standard & custom data network & data acquisition products for industrial, commercial & military applications. Network products include copper & fiber optic network switches, More... repeaters, interface converters, & cable assemblies. Data acquisition products include strain gauge & LVDT smart indicators & LVDT intelligent digital signal conditioners. Specializing in custom-designed products. Network services include voice, data, fiber, CATV wiring, sound, chain store multi-site rollouts & RCDD consulting services. Contract R&D engineering services in electromagnetic aircraft launch systems, embedded controls, sensorless motor controls, multi-level inverters, controls modeling & simulation for motor drive systems, energy storage and ocean wave energy harvesting. R&D clients include commercial, industrial, & military accounts. Capabilities include provider of network switches, repeaters, interface converters, cables, strain gauge & LVDT smart indicators, force & LVDT intelligent digital signal conditioners. Services include network design & installation services & R&D contract engineering services. Products sold worldwide. GSA approved. Less


Company Information
Company description by Electro Standards Laboratories
ESL product lines are all data communication and computer interconnection cables including fiber optics; all communication interface switches, both manual and remotely controllable, including state-of-the-art fiber optic switches; materials test instrumentation such as tensile testers that are voice activated and controlled; load cell electronics; and contract manufacturing. Its R&D group addresses digital signal processor based electronics, mechanics, software programming, electric motor systems, hybrid electric vehicle technology, linear motors, motor test technology, power electronics, communications,
More...
Web-enabled systems, graphical user interface programming, and fiber optics.

The Network Services & Installation group goes on-site to assist its customers in workstation layout and cable installation. From cabling one printer to wiring entire local area networks, ESL's field service team combines expert engineering support with quality minded, professional, installation technicians. Having its own manufacturing facility gives ESL a tremendous advantage. ESL engineers can design and build custom products when needed to meet their customers' requirements. This guarantees functionality and performance, and ensures unsurpassed quality control, cost-effectiveness, and on-time delivery. Customers can speak directly to ESL design engineers to ensure all performance requirements are met. ESL's manufacturing facility produces top quality products including custom data cables, complex data communication switch systems, state-of-the-art materials testers with sophisticated software, microprocessor based data acquisition instrumentation, contract electronic assembly and wire harness work, and prototypes of new products.

Electro Standards Laboratories is proud of their accomplishments, which have gained international attention. The ESLTest II Voice Activated Tensile Tester was featured on the cover of Adhesives & Sealants Magazine, the remote Web-based motor testing and development platform was featured on the cover of Sensors Magazine, and numerous articles have been published about ESL products and technology. ESL continues to grow by attracting top-level employees and by staying on the cutting-edge of new technology. Less
Product Information

Capabilities / Services

Recent News & Press Releases
Electro Standards Laboratories Offers Supercapacitor Selection Guide
Electro Standards Laboratories, Cranston RI now offers a convenient Selection Guide to assist in...
Unique Chassis Design of Model 8277 DB25 Switch Keeps Unit Securely in Place
Electro Standards Laboratories (ESL), Cranston, RI, announces Model 8277 DB25 A/B Network Switch...
Model 7196 BNC Switch Features Automatic Scan Mode, Supporting up to 6 DVR Networks
Electro Standards Laboratories introduces Model 7196 BNC Switch featuring AutoScan capability and...
ESL's Ocean Wave Energy Harvesting Advancements Make Recent News
Electro Standards Laboratories' Wave Energy Harvesting research has been highlighted in a...
Model 5536 Off-Line RJ45 Switch Supports Secure Switching for Conference Communication Applications
Electro Standards Laboratories, Cranston, RI announces Model 5536 4-State OFFLINE/TS/SVCN/DRAG...
New Model 7463 CAT5e AB Switch Provides Reliable Data Backup Switching
Electro Standards Laboratories, Cranston, RI, has just announced its new Model 7463 8-channel RJ45...
Electro Standards Now Offers ULTIMO Lithium Ion Supercapacitors
Electro Standards Laboratories (ESL), Cranston, RI, announces its new distributorship agreement...
Simultaneously Gang Switch 16 Channels to Alternate Path with Model 7316 AB Switch
Electro Standards Laboratories, Cranston, RI, announces the new Model 7316 16-Channel RJ45/CAT5e...
Lifetime Warranty Provided with Model 8086 RJ45 CAT6 AB Switch
Electro Standards Laboratories, Cranston, RI, announces the new Model 8086 RJ45 A/B CAT6 compliant...
Connect or Disconnect Two Devices to or from the Network via the Model 6330 Switch
Electro Standards Laboratories, Cranston, RI, announces the new QuickSwitch Model 6330 single...



Do you want to be at the top of the ThomasNet search results? Promote Your Business
Advertisement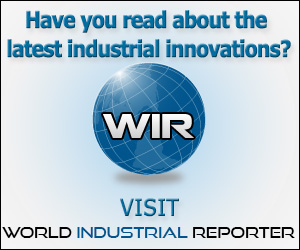 | | |
| --- | --- |
| URL: | www.electrostandards... |
| Activities: | Manufacturer, Custom Manufacturer, Service Company |
| Year Founded: | 1976 |
| Certification: | |
| Brand Names: | ESL |
| Export Markets: | Latin America/Caribbean, South America, Western Europe, Pacific Rim, Australia, China |
This supplier is found in the following categories
See all