Nadcap, ISO 9001 & AS 9100B certified manufacturer of surface engineering products, materials, equipment & components. Materials include honeycomb & conductive filler, metals, alloys, clad More... composites, ceramics, carbide, wire, nickel powder, auxiliary supplies & abradable, hardface & braze materials. Types of coatings include corrosion, friction & wear resistant, thermal protection, electrical, dimensional control, biocompatible, antibond, friction lining & permeable coatings. Equipment includes guns & feeders, controllers & engineering systems. Components include transmission & turbine components. Capabilities include coating, training, calibration, engineering, consulting, optimization, development, relocation, lab analysis & troubleshooting. Various applications include aviation, automotive, power generation, electronics, optics, oil & gas or petrochemical, printing & paper, textile, civil engineering, medical devices & metal processing. Meets OHSAS 18001 standards. Less


Company Information
About Sulzer Metco from http://www.sulzermetco.com
At Sulzer Metco, we see the subject of "surfaces" from a different point of view. Engineered products and systems must often be designed to operate and survive in the most extreme environments and conditions. In the real world, surfaces are not sterile, mathematical abstractions. More often, they are functional areas that are vital to the performance of components and systems.
Sulzer Metco, The Surface Technology Company, is focused on selected growth markets, including aerospace, power generation, automotive and specialty markets, to provide effective
More...
working solutions for a wide variety of surface treatment applications on a global basis.

Sulzer Metco advanced surface treatments enhance the external properties of a given object. Our solutions add protection from mechanical wear or chemical reaction... or alter surface functionality. Our technologies have evolved in response to needs, and through our willingness to research and engineer solutions for a wide variety of applications. Less
Recent News & Press Releases



Do you want to be at the top of the ThomasNet search results? Promote Your Business
Advertisement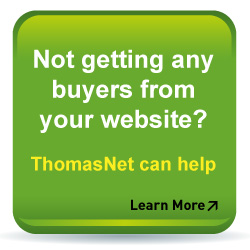 URL:
www.sulzermetco.com/...
Employees:
1000+
Activities:
Manufacturer, Custom Manufacturer, Service Company
Brand Names:
Amdry, ChamPro, E-Fill, Metcoloy, Metcoseal, PlasmaDur, RoadRunner, Sprababbitt, Sprabronze, Sprasteel
All Brands...
Export Markets:
Latin America/Caribbean, Western Europe, Africa, Middle East, Asia, Australia, Europe, Canada, Mexico
Officials:
Fred Wieteg, Sales & Marketing Mgr.