Manufacturer of pneumatic actuators, valves, filters, regulators, lubricators, dryers, vacuum products & a wide range of pneumatic accessories & logic elements.


Company Information
About Parker Hannifin Corp., Pneumatic Div. from www.parker.com/pneumatic

The Pneumatic Division is a complete supplier of pneumatic components and systems. We offer a full complement of directional and flow control valves, air line preparation, and accessories.
Recent News & Press Releases
Parker Expands Presence in Fluid Power and Process Control Markets with the Acquisition of Snap-tite Incorporated
CLEVELAND, April 3, 2012 - Parker Hannifin Corporation (NYSE: PH), the global leader in motion and...
Economical, Modular Global Air Preparation from Parker Hannifin
Richland, Michigan - Parker Hannifin announces the release of its Global Air Preparation System,...
Parker Increases Piston Accumulator Pressure Ratings up to 30,000 psi; 160+ Gallon Capacities to Meet 10,000-Ft. Deep Sea Drilling Requirements
ROCKFORD, Ill. - Parker Hannifin Corporation, the global leader in motion and control...
New Aluminum Tube Fittings from Parker are 65% Lighter; Weight Savings Deliver Reduced Fuel/Freight Costs While SAE Dimensions Allow for Easy System Changeover
Parker Hannifin Corporation has introduced a new line of SAE aluminum tube fittings that are...
Parker Announces TFD Flagship Award Winners for Fiscal 2009
COLUMBUS, OH - The Tube Fittings Division (TFD) of Parker Hannifin Corporation, the global leader...
PROFINET Brings Benefits of AC890 Drives to Ethernet Users
Parker Hannifin, the global leader in motion and control technologies, has launched an open...
Parker Hannifin - SSD Drives Division Provides Innovative Inverter Systems for Green Energy Technologies' WindCubeŽ
Parker Hannifin - SSD Drives Division has entered into an agreement to provide power conversion...
Performance, Ease-of-Use and Reliability for the Most Demanding Actuator Applications with Parker-Origa System Plus
Richland, MI, June 1, 2009 - The Pneumatics Division of Parker Hannifin announces the addition of...
Parker's Parkrimp Crimping System Enables Anyone to Make Factory-Quality Hose Assemblies Quickly, Easily and Cost-Effectively
MAY 12, 2009
Parker Tube Fittings Guide Helps Customers Quickly Select Leak-Free Connectors to Save Money with Dry Technology
COLUMBUS, OH - An Industrial Tube Fittings Quick Reference Guide (Bulletin 4300-QRG) is available...



Do you want to be at the top of the ThomasNet search results? Promote Your Business
Advertisement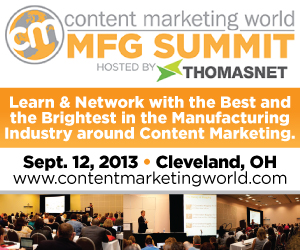 | | |
| --- | --- |
| URL: | www.parker.com |
| Activities: | Distributor, Manufacturer, Custom Manufacturer |
| Certification: | ISO 9001:2008 |
| Officials: | John Garbarino, Marketing Mgr. |